After 4 years at USC in Los Angeles and a recent move to San Francisco, I never imagined myself living outside of California (there's just something about the energy, the best food and the general demeanor of the people here that can't beat!). That is, until about six months ago when I visited Seattle for the first time. I remember strolling through Capitol Hill admiring how lax and interesting of a place it was. When I decided to visit again last week, I was so excited to explore the city once again.
Wes n me
 
My friend Wes moved to Seattle almost two years ago for work, and while I miss him dearly, I do enjoy having a great excuse to go up and visit. Plus, his incredibly adorable and precious pup, Moose, definitely helps (you can follow him on Instagram, also). The other purpose of the trip was to see Lorde on the Seattle stop of her Melodrama tour with Wes and his friend, Myles, with opener (my fave!!!!) Run the Jewels. The show was amazing, and I think all of us were glad to sneak down into better seats.
LQ photos but an HQ time!

One of the best perks of my job is being able to work from other offices should I be traveling., and it's also a great way to get a sense of how the company operates globally outside of the Bay Area HQ (I also recently worked out of the Boston office when visiting my brother a few weeks back).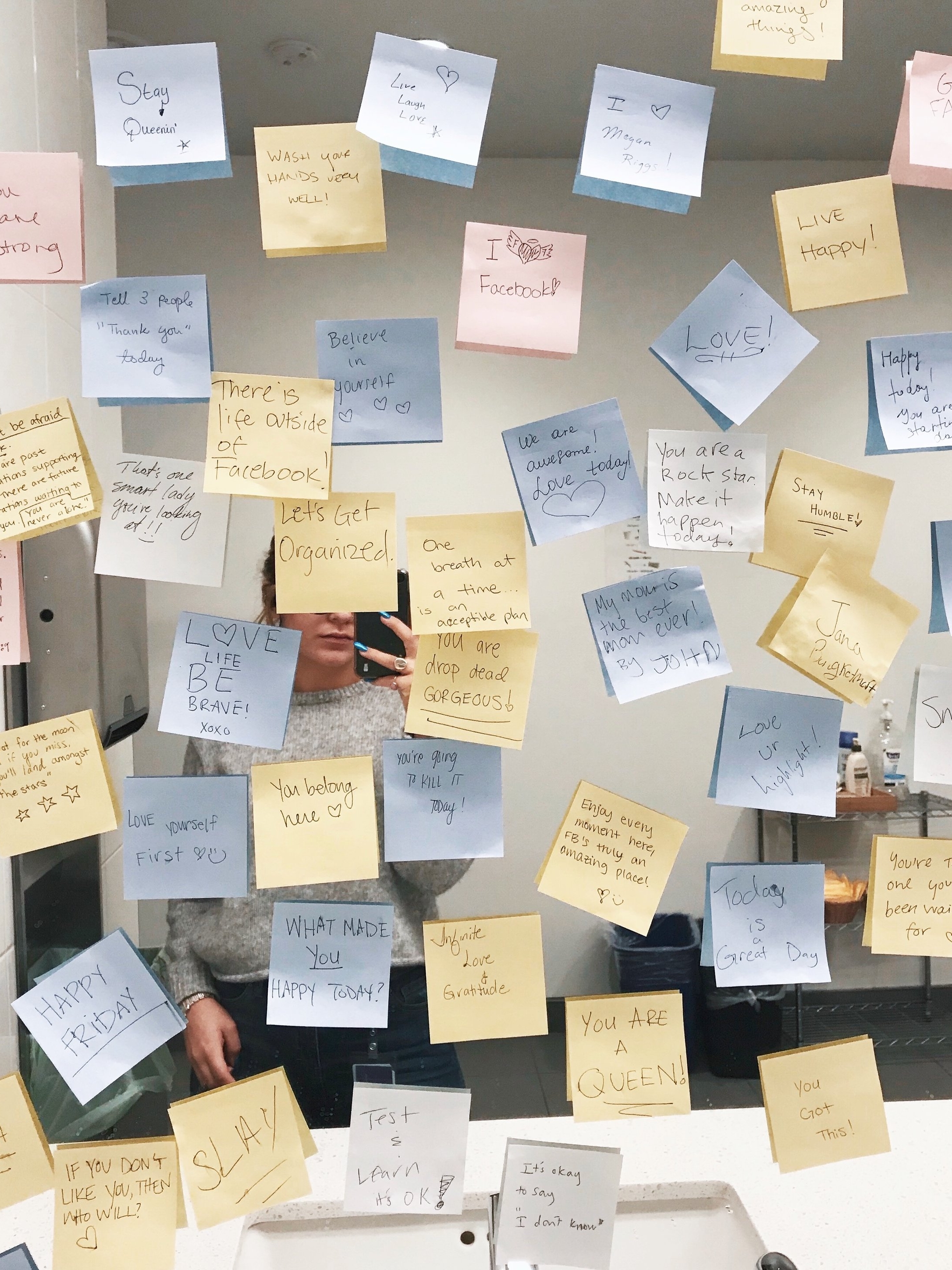 Some shots from the FB SEA office

Outside of the Lorde show and a few days working from the Facebook Seattle office, I was fortunate to actually spend some time exploring the city. Here are some highlights:
-----
Meals:
We ate at a bevy of sweet jaunts during my visit. On Friday, we stopped by Poquitos in Capitol Hill during happy hour for tacos and margaritas. The restaurant is super cute, and it was awesome to sit over on the patio side. Plus, their white queso was tooo dieeee forrrrrr. I would love to stop by again should I visit in the summertime. Plus, their white queso was toooo dieeee forrrrrr.
Saturday morning we ate brunch at Witness. We were stoked that the restaurant was dog friendly so we could bring Moose along. I got egg whites with hash browns, bacon and fruit. It was light and delicious.
Saturday night we decided to go for hibachi at a former-Benihana, called Hamanasu. I wanted to go to Benihana for my birthday because who doesn't loveeeeee Benihana?? I learned (the hard way) that hibachi is not the most gluten free-friendly, so my meal wasn't as delectible as hoped, but the night was still fun courtesy of our hilarious chef.
Witness menu, Sizzle Pie looking like a guiding light, Frankie & Jo's, Hamanasu

And, of course, I had to stop by the new Salt and Straw in Capitol Hill. I had no clue they would serve almost a completely different menu than SF locations! I tried their yogurt and matcha flavor but decided to go with the strawberry honey balsamic with black pepper. Sounds gnarly but it was quite delicious.
Nightlife:
I'm not sure if it's the vibrant gay scene in Seattle, the proximity of gay bars from Wes's or just going out with Wes, but I had my fair share of gay this weekend. On Thursday night, we went over to R Place to watch RuPaul's Drag Race All Stars (#teamtrixie #teamshangela). They usually have a famous queen come by to comment on the episode and later perform, but I happened to pick the week to visit without a guest. Sad!
An accurate depiction of our time at Queer Bar
 
My favorite spot of the weekend, however, was definitely Queer Bar. We went there right after Lorde on Friday and caught the last second of something hosted by Seattle's own Robbie Turntttttter. The dancefloor was immediately opened, and we took it by storm. Nothing like a dancefloor surrounded by mirrors, good music and a few drinks to get the night going. (We also stopped at Sizzle Pie on the way home where I got the best GF pizza I ever did taste!) We stopped by Queer Bar again on Saturday. I tapped out early because I was getting sleepy, so I went back to Wes's and put Moose in bed with me (see right - he's the perfect snuggler!!!!).
Other stuff:
The weather was awesome on Saturday and Sunday, so we tried to spend a lot of time outside. On Saturday, we walked downtown for a little shopping. I was looking for a dress for my birthday and a green shirt for St. Patrick's Day this weekend, and only found a birthday contender. I knew I had to make a visit to the Nordstrom there too, as it originated in Seattle. The set up reminded me more of Selfridges or Illum because it was so much more polished and extravagant.
Bits from Fremont
 
Sunday morning, we went over to the Fremont Sunday Market (with Moose in tow!) to tour the vendors and get some food. I didn't find any standout items to purchase, but the food options were amazing. I was debating between Indian and a sushirrito and went with the latter. We also stopped by a dog bakery truck to get some treats for Moose. Afterwards, we grabbed coffee around the corner and headed back to Wes's before my flight.
 
The many stages of my Hamanasu experience
Matcha Had Me CREATING A GF BENIHANA SALAD DRESSING RECIPIE, DREAMING OF MOOSE SNUGGLES AND KILLING MY MASTERS.